Tsuchiya Solar Factory Tomakomai
This is a mega-solar plant built on land owned by Tomakomai City. It was completed at low cost by adopting the sunken platform construction method to eliminate the need to build a foundation for the platform. It is a solar power project established with broad resident participation through a fund established to cover the cost of its construction.
Location:2-chome, Hamanasu-cho, Tomakomai City
Project site area:28,677m2
Installed capacity:1,248kw(1.2MW)
Annual power production:1,411,000kwh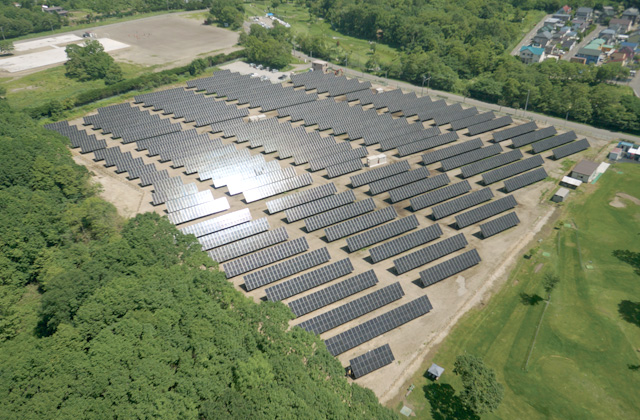 Tsuchiya Solar Factory Sapporo
An urban mega solar power plant adopted as a proposal project in Sapporo, it is a facility suitable for implementation on soft ground in a cold snowy region. We organize tours of the site and exhibit models of the completed plant in order to help promote the spread of reusable energy sources.
Location: 501 Okadama-cho, Higashi-ku, Sapporo
Project site area: 50,000m2
Installed capacity: 2,000kw(2MW)
Annual power production: 2,175,000kwh